Special Class: Diamond Basic Course
[Special Class: Diamond Basic Course] Diamond Basic Course will be held on Sunday, April 2nd and Wednesday, April 5th.
(The course content is the same on both days.)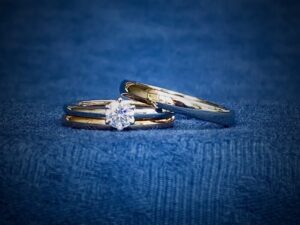 Lecturer: Naohiro Yamada
Comment: A wide range of lectures will be given, from the basic knowledge of diamonds required as a jeweler, to the technical terms required in the industry, as well as points to note when setting stones. This is content that we don't usuallyhave time to address in regular classes, so please join us. This is a basic course especially for beginners.
Time: 10:00-16:00 5h (lunch break 1h)
Capacity: 7 people *First-come, first-served basis
Tuition fee: ¥17,000 (excluding tax) for external students, ¥15,000 (excluding tax) for career advancement course *Admission has already been made for diploma courses
What to bring: Writing utensils, Jewelry Coordinator Test 3rd grade textbook *Please purchase online. https://item.rakuten.co.jp/c-navi/985019/
Location: DOVE Academy of Jewelry Arts
Contents:
About the features, characteristics, and 4C+α of diamonds
Diamond criteria and how to distinguish them
Precautions for stone setting
If you would like to participate, please contact us here: https://www.dovetokyo.com/contact/
If you have any other questions, please feel free to contact us.
Thank you very much,
Jessica Nylund
Trial course: https://www.dovetokyo.com/course/try/
Blue Dove newspaper article:  https://kichijoji.keizai.biz/headline/3081/