International students welcome!
With Japan just recently opening up their borders to both students and tourists, we at Blue Dove are excited to once again welcome international students to come take classes at our school in Kichijouji, Tokyo.
Did you know that Yamada-sensei has also taught a lot of classes in the US? He has been praised especially for his classes in Japanese jewelry making techniques.
This is a unique opportunity for international students to learn different Japanese techniques, which are otherwise usually only passed down within generations, from parent to child. But we believe the techniques are much more valuable to the world, than to keep them a secret only within Japan.
There are four main techniques within Japanese goldsmithing that you can learn at our school:
Japanese patina color sample (shakudou, shibuichi, etc)
Japanese inlay (zougan)
Japanese chasing (uchidashi)
Japanese engraving (hori)
In the coming weeks I will explain a little more of each one, so stay tuned!
In the meanwhile, if you want to read more about our courses you can do so here (the page is only in Japanese for the time being, but feel free to use your browser's translation tool) or contact us to learn more (English is also ok!).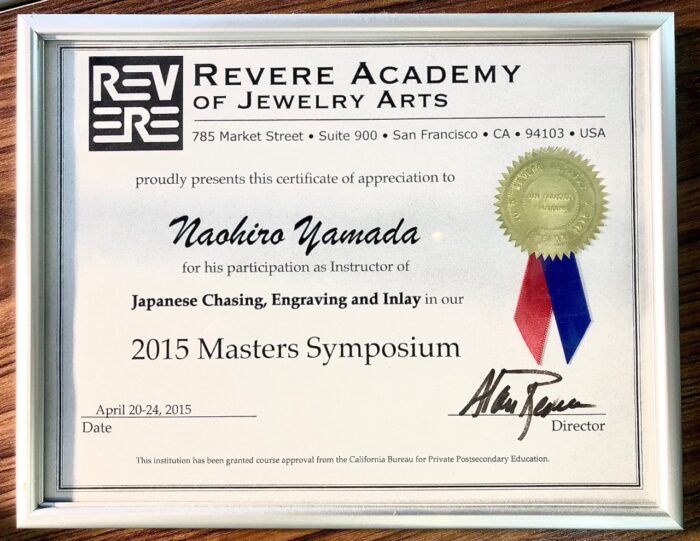 BlueDove Jessica
彫金教室 DOVE Academy of Jewelry Arts https://www.dovetokyo.com/